Precision LED Profile Projector Lighting from WE-EF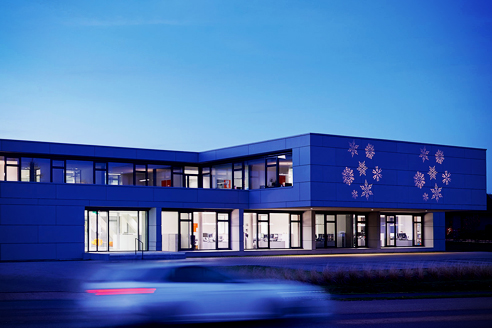 Precision lighting tools - the new FLC230 LED profile projectors.
Towns and cities are increasingly making a mark for themselves with the targeted use of feature lighting. In addition to classical street and area lighting, ways of using illumination to specifically showcase certain places is being increasingly adopted. A creatively-lit park, a sharply illuminated monument, effective facade projection - purposeful and careful use of such elements contributes not only to creating a distinctive ambience, but also an atmosphere that makes people feel comfortable and excited. The new FLC230 LED profile projectors from WE-EF are the perfect instruments for realising such powerful lighting effects in public spaces.