Sustainable Street and Area Luminaires from WE-EF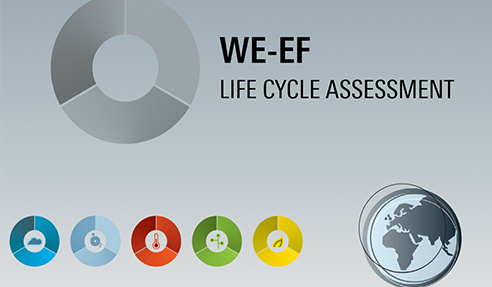 WE-EF provides a transparent environmental evaluation of its street and area luminaire performance
WE-EF, which continues to be a lighting industry leader in its commitment to protecting the environment and conserving resources, was one of the first companies to use EPDs (Environmental Product Declarations) to provide detailed documentation in line with the application of ISO 14025 and EN 15804 standards to the ecological footprint of its outdoor luminaires, across all phases of their life cycles.
WE-EF is co-operating with PE International, an external specialist in life-cycle assessments, and the Construction and Environment Institute (IBU) in this area. The result is a reliable and transparent pool of information with specific numerical values. These product-specific data sheets provide verifiable, comparable information about a product's environmental impact. They document the environmental influence of a product, not just for the time it is operated, but over the entire product lifecycle, from the acquisition of raw materials to recycling.
The industry expects to see investors, operators and designers, who place a high value on the sustainability of their projects, increasingly requesting EPDs as standardised product-specific environmental declarations. The EPDs as well as additional detailed information and declarations on environmental performance can be easily found on the WE-EF website and downloaded directly for each individual product.
For more information, please visit www.we-ef.com.