External Venetians with 93mm Slats - New from Evaya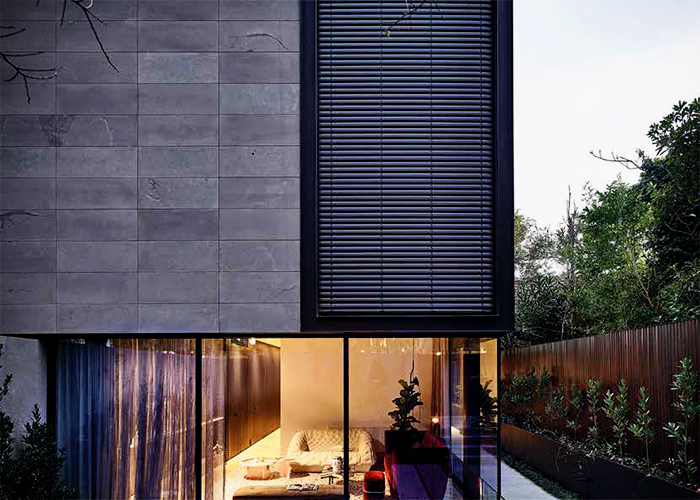 Proudly presenting the latest addition to the defining range of external venetian blinds by Evaya; The advanced ev93D features unique 93mm slats that can resist harsh winds and efficiently control light. But what makes the ev93D system stand out from the crowd is the clever contour of its slats with blockout blind capabilities. Each blade interlocks perfectly, blocking out excessive light or heat and in minimal stack heights when retracted.
Evaya also designed their ev93D external venetians with Hagofix slat support attachment. It comes with a stainless-steel connector hoooked into the rolled edge beading of the slat and attached to a spigot then fastened to a Kevlar aramid woven tape. This system ensures secure fastening and stability plus smooth control of blade angles. The ev93D can be lowered closed (vertically at 0 degrees) and raised in the horizontal (90 degrees open) position.
The ev93D from Evaya also features Zamac side pins that are mechanically riveted to the slats, a patented keder on each side channel, and a UV stable Texband tape. For more information, visit www.evaya.com.au today.