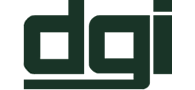 Company Profile
Dale-Glass Industries was founded in 1974 by Cecil Dale and Joseph Glass. The company began production in an old boat shed in Balmain, Sydney. Now DGI operates and distributes to all Australian states and territories.

DGI Sydney is the main distribution centre. Stock includes both structural and decorative Glulam. Specialised joinery and finishing facilities allow for full fabrication of DGI Glulam products for both domestic and commercial applications.

DGI is Australia's leading manufacturer and wholesaler of glue-laminated solid timber (DGI Glulam). Over 25 species manufactured and stocked for decorative and structural applications.

Dale Glass Industries
02 9647 2911
93 Wetherill Street, Silverwater, NSW, 2128
Spec-Net Shop for Dale Glass Industries
* If you would like to update the text on your profile page, please contact Spec-Net.