Decorative Glulam Timber Benchtops from DGI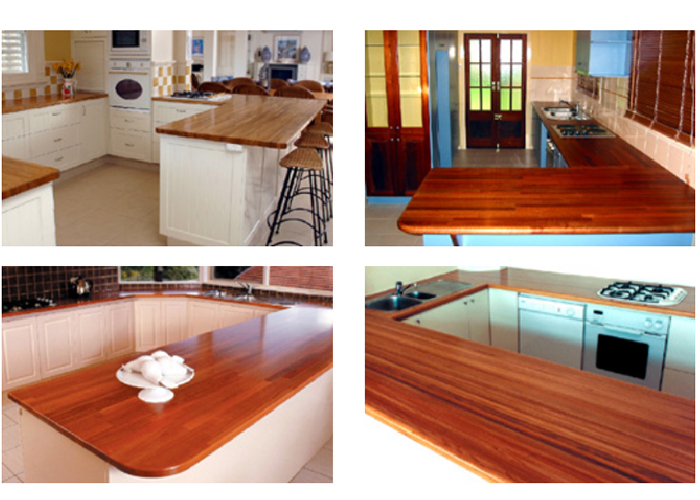 DGI promises sleek, smooth, and stylish timber benchtops with their line of decorative glulam timber. Not only are the design possibilities endless but they also provide a unique character in your home; A distinct style that will compliment your interior for years to come and including in contemporary or classic architecture. As a solid timber, these decorative benchtops are resilient, practical, highly durable, and able to withstand heavy loads. Decorative glulam timbers are perfect for kitchen and bathroom renovations.
The gulam timber benchtops are available in different ranges with varying thickness. Product catalogue includes:
Traditional Range - 38-40mm thickness (with butt joints), available in long lengths.
Classic Range - 40mm thickness with wider laminates in most species.
Feature Grade Range - 33/40mm thickness, showing the natural timber features.
Slimline Range - 33mm thickness with wider laminates in large variety of species.
Recycled Timber Range - 40mm thickness in two different colour ranges.
Panel Range - Solid timber panel boards available in 20mm thickness for furniture and shelving.
For more information, contact DGI or head over to www.dgi.com.au.