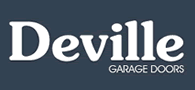 Company Profile
Deville garage doors is one of Sydney's largest garage door dealers. We are a B&D Accredited dealer and supplier of the broadest range of custom garage doors.

Deville Garage Doors believe that your choice in garage door should be as varied as any other option available when building or renovating your home.

One of the most important items when building or renovating is the choice of your garage door. Up to 50% of the initial impact of your home is your garage door.

Our sales team have years of experience in providing prompt service, invaluable advice and access to greatest range possible.

Deville Garage Doors
02 9524 2266
Unit 4/43 Bay Road, Taren Point, NSW, 2229
* If you would like to update the text on your profile page, please contact Spec-Net.