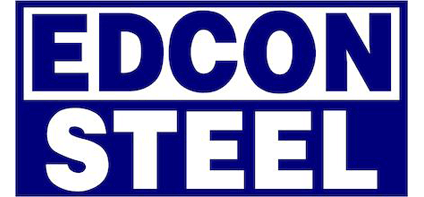 Company Profile
STEEL SUPPLIER - ONLY PAY FOR WHAT YOU NEED.

Edcon Steel are the experts in steel supply for smaller steel requirements, as well as, larger industrial or infrastructure jobs. We stock a wide range of steels, metals and alloys of all sorts. All stocked products can be cut into small pieces, if that is all you need. We also have delivery trucks and distribution channels to deliver larger requirements to your job.

We have branches across the Sydney Metro Area and the Central West NSW. Stores in Bathurst, Blacktown, Brookvale, Orange and Revesby all with cutting equipment and trucks based at each location means we have you covered in Sydney and the Central West.

We can cut all our products to your sizes and most smaller jobs can be done on the spot, or while you wait. You can just drop in get your steel cut and get back to your job.

Edcon Steel has what you want and we cut it to the size you need. Check out our product finder on our website to find the product you are after. For further enquiries, don't hesitate to give our friendly staff a call on 1300 266 366.

WE LOOK FORWARD TO QUOTING YOUR NEXT STEEL PROJECT

For more than 50 years Edcon Steel has been servicing steel users for a variety of different residential and commercial projects.

We have been offering quality structural steel solutions to building site across Sydney Metro areas to 1000s of projects. We are proud to say we have never failed to complete a job. Please send us your engineering and architectural drawings and specifications and our estimators can provide up front costings to complete your project.

Edcon Steel
1300 233 266
Brookvale, NSW, 2100
* If you would like to update the text on your profile page, please contact Spec-Net.