Weather and Energy Sealing Systems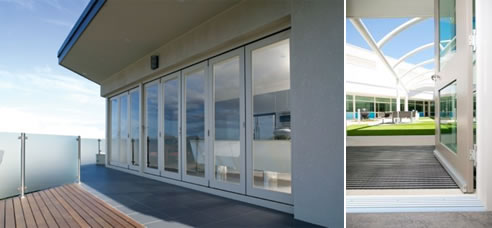 Raven is one of the most trusted brands in the building hardware industry providing innovative, tested and certified door and window sealing systems.
Raven's door and window sealing systems have become synonymous with quality, value and reliability backed by service excellence which is why it is the brand that architects, specifiers and builders can rely on.
Raven's world class testing facility means that we are constantly developing new ways to respond to the rapid advances in the building industry. Every design and invention is rigorously tested and approved to comply with international building regulations and codes.
Weather seals prevent draughts and rain infiltration through external doors and Raven produce a variety of seals and threshold plates to suit even the most severe conditions. Air conditioning and heating requirements can also be maximised by the installation of Raven seals preventing energy loss through gaps in doors and windows.
Sealing doors and windows can reduce energy use by up to 15% as well as preventing the ingress of weather, dirt, insects and rodents and bushfire embers.
Always specify Raven products by name avoiding substitution of inferior products as you can be sure our systems are:
- Quality certified to ISO 9001
- Ecospecifier Global certified
- Tested and NCC BCA compliant
Raven have a range of online specification tools designed to make the production selection and specification process easier than ever. For more information visit www.raven.com.au or call (08) 8384 5455.