Aluminium Beam for Maritime Look Retail Fit Out from Supawood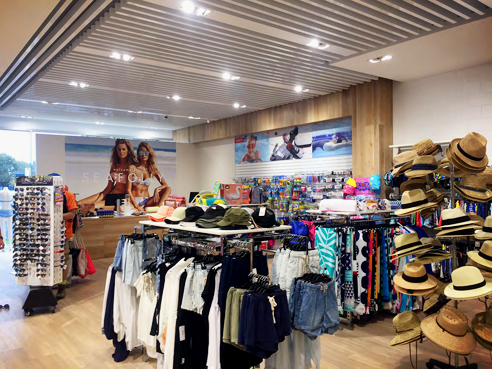 Aluminium Beams Achieve Contemporary Maritime Look
An ALUCLICK aluminium beam ceiling by SUPAWOOD has been creatively used in the Swimwear Galore retail outlet in Mentone, a bayside suburb of Melbourne, Victoria.
The client's brief was to create a contemporary atmosphere that not only complimented their merchandise but also reflected the store's bayside location. The design called for a chunky looking slatted product to use on the ceiling which needed to maintain an open and light interior while also allowing for integration of services and access into the ceiling above. Additionally, easy and quick installation was priority.
SUPAWOOD's ALUCLICK was the ideal choice as it achieved all the requirements of the design brief.