Stainless Steel Wire Balustrades and Handrails from Anzor
Do you want a Stainless Wire Balustrade but with the wire running vertically?
Stainless Steel Wire Rope Balustrades and Handrails with wire running horizontally are a dime a dozen across all of Australia. But you want something different you say? Something with a clean, sharp finish that screams 'Original' from every Architectural publication your project's photos appears in! Maybe you should go vertical? 'Wow' I can hear your mates see when they sip a few cold ones on your deck once completed - never thought of running it that way.
So how to do it? Well, in terms of look, there are 2 directions to head down:
- Vertically, straight up and down (Anera Lock), so fixed at each wire drop (see Stainless Wire Handrail Case Study)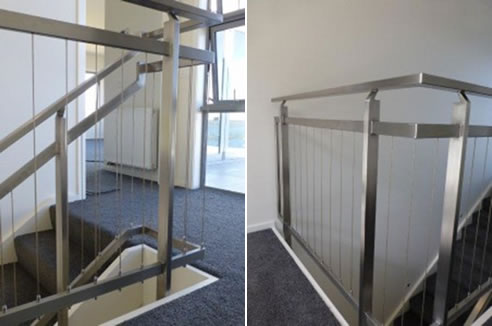 Credit: Fabricated and installed by Nick Morris Engineering Ltd
- Or angled vertically - with wire rope weaving through Anzor Stainless Wire Rope Eyelets. This option also works well with Timber as there is an option with a woodscrew thread on it:


Anzor Eyelet for Metal Frame


Anzor Eyelet for Timber Frame
So yeah you could put in some Horizontal Stainless Wire Balustrades (we sell that too!) - but if you want something looking REALLY sharp go vertical!
Anzor has worked to develop a range of clean, unobtrusive stainless steel wire balustrade infill systems. Please click on the products below for further product details and to request prices/submit orders.


Anera Lock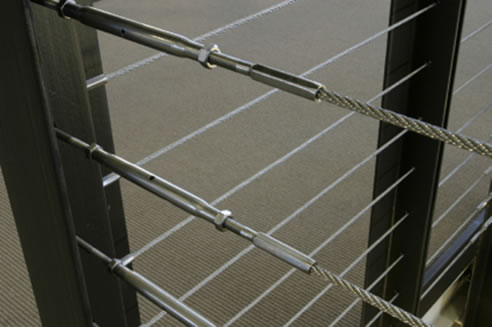 Horizontal Wire Balustrading