PP-R UV Pipes from Aquatherm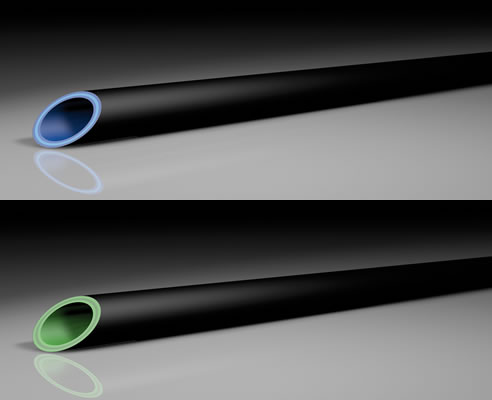 UV Resistance
Pipes and fittings made from fusiolen PP-R or fusiolen PP-R C are normally not installed where subject to UV-radiation.
All aquatherm PP-R pipes and fittings have UV stabilizer to bridge transport and installation times. Maximum storage time in the open air is 3 months under Australian UV-conditions.
For the application in open air aquatherm offers composite pipes with an UV-protective layer made from black polyethylene, which excludes damages caused by sunlight.
Aquatherm PP-R fittings have to be protected against sunlight by using a black UV-resistant adhesive tape.
Available types of pipe:
- aquatherm green pipe MF UV
- aquatherm blue pipe MF UV (on demand)
- aquatherm blue pipe MF UV-OT (on demand)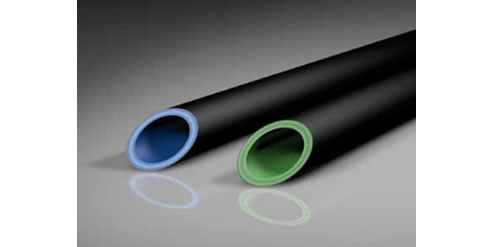 Peeling of the UV layer
When welding UV pipe peel off the UV layer off the aquatherm pipe before fusion.
Push the end of the UV pipe into the guide of the peeling tool. Peel off the UV layer up to the top of the peeling tool. It is not necessary to mark the welding depth as the back stop of the peeling tool indicates the correct welding depth.
Before starting the fusion, check if the UV layer has been completely removed.