Glass Bumper Transparent Glass Door Seal from DSA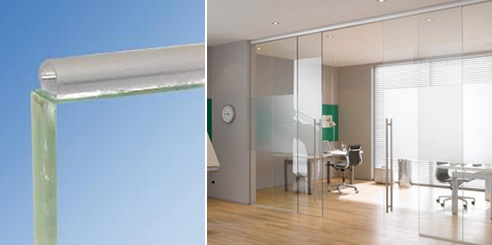 Sealing the vertical gaps around sliding or folding frameless glass doors can be easily achieved with the GLASS BUMPER seal by Door Seals of Australia. This is a self-adhesive, soft transparent thermoplastic seal, easily applied to leading vertical edge of glass doors and walls. It can be applied with the GLASS BUMPER TOOL which allows a perfect positioning always in the centre of the glass edge.
It is a very popular seal for automatic bi-parting sliding doors, frameless folding doors and shower doors. To seal against weather and sound penetration, it can be combined with other glass door seals including GLASS LIP SLIDE and GLASS LIP.
For further information, Door Seals of Australia provides a door and window sealing advisory service with a wide range of seal solutions to suit hinged, pivoting, sliding, bi-parting and folding doors and windows. Visit www.doorseals.com.au, email or call 07-3856-6660