Bifold uPVC Entrance Doors by Wilkins Windows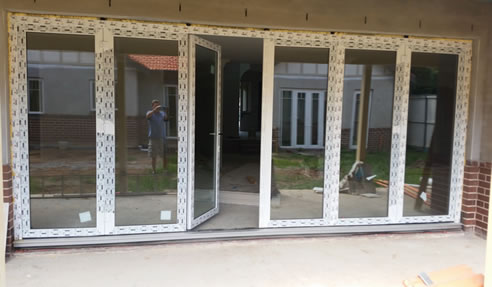 For bifold uPVC entrance doors, Wilkins Windows is the number-one choice. The Australian-owned and operated company has been in the window and door manufacturing business for 19 years and counting. The product development team has thoroughly diversified the Wilkins Windows catalogue to cater to all kinds of residential and commercial applications - always with a commitment to international standards of quality.
Wilkins Bifold uPVC Entrance Doors
The door range of Wilkins Windows includes single doors, French doors, single or fixed combination doors, double sliders, and bifold doors. Wilkins Windows highly recommends the latter for expansive spaces, in which the doors can stretch across the side of the room and provide adequate natural lighting.
Wilkins Windows can manufacture bifold doors from uPVC, a rigid form of industry-standard PVC that improves durability without compromising user safety and cost-effectiveness. Bifold uPVC entrance doors are built using world-class Rehau uPVC, and cutting-edge low-E (low emissivity) glass systems. The premium build delivers excellent performance in terms of insulation power, energy efficiency and longevity. In action, bifold uPVC entrance doors reflect heat back into the room to maintain a comfortable indoor ambience, while reflecting off harsh ultraviolet (UV) rays. For improved insulation power, double glazed units are available upon request.
To learn more about bifold uPVC entrance doors, contact Wilkins Windows via www.wilkinswindows.com.au.