Enhancing Your Facade with Double Glazed uPVC Front Doors by Wilkins Windows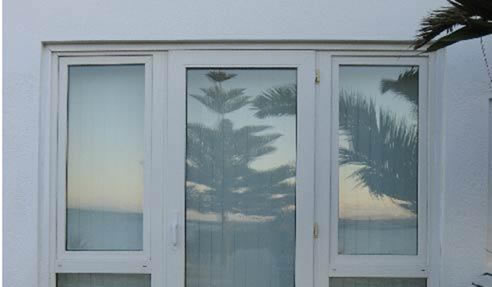 In service for nearly 20 years, Wilkins Windows has certified expertise in the provision of double glazed uPVC front doors in Australia. Based in New South Wales, the family-owned company has grown a comprehensive range of windows and doors for both commercial and domestic applications. Wilkins Windows continues to expand their loyal clientele with unparalleled quality and service.
Double Glazed uPVC Front Doors: The Breakdown
Wilkins Windows sources uPVC from Rehau, German-based innovators in polymer-based systems. With a track record spanning seven decades, Rehau has fine-tuned an advanced extrusion process for uPVC to ensure the highest level of durability, user safety, and cost efficiency. With Rehau uPVC, the production team at Wilkins Windows ensures reliable performance for the long term.
uPVC doors are comprised of low-E (low emissivity) glass technology, protecting occupants from harsh ultraviolet (UV) rays. In addition, the glass system reflects heat back into the room to maintain comfortable temperatures. uPVC doors also deliver excellent acoustic performance to ensure optimum indoor ambience.
Double glazed uPVC front doors are available for reinforced insulation power. The double glazing process uses two insulated glass panes with a minimum 20mm distance in between. This air gap serves as a heat and noise barrier.
For more information on double glazed uPVC front doors, visit the official website of Wilkins Windows at www.wilkinswindows.com.au.