Commercial Transport Flooring - Transflor Met by Altro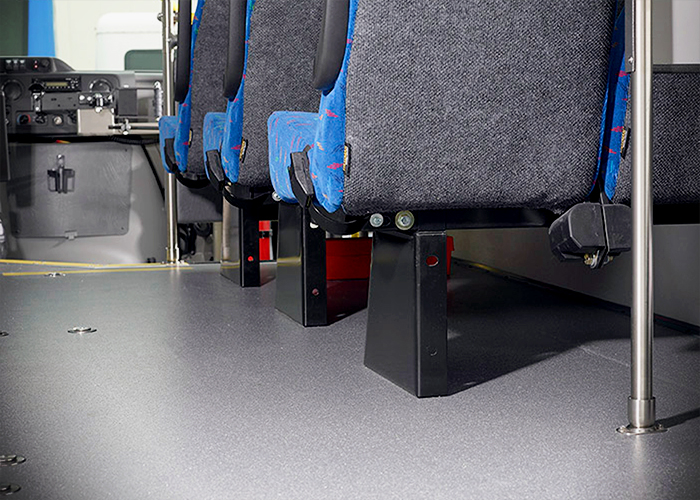 Pay homage to the outdoors inside your fleet vehicles with Transflor Meta, the most sought-after commercial transport flooring from Altro. Not your usual transport flooring solution, Transflor Meta has been revitalised with extended colour choices with no compromise on resilience, durability and safety. With Altro, you are guaranteed with a versatile and high-quality commercial transport flooring solution without the need for luxurious spending.
The lightest transport floor from the Altro range, Transflor Meta is available in your choice of 2.2mm or 2.7mm thicknesses, installed via self-adhesive. It features a sustained slip resistance to maintain a safe and comfortable experience for passengers in both wet and dry weather conditions. This commercial transport flooring is also protected by Altro Easyclean technology to prevent early colour deterioration. Transflor Meta is available in standard colour choices Genome, Radial, Midnight, Torino, Pewter Grey, Black, Storm, Supra, Safety Yellow, and Safety White.
Altro offers tailor-made Transflor Meta commercial transport flooring that can be custom-cut to desired shapes and sizes plus can be supplied in convenient kits. For more information, visit www.asf.com.au today.