R12 Commercial Kitchen Safety Flooring from Altro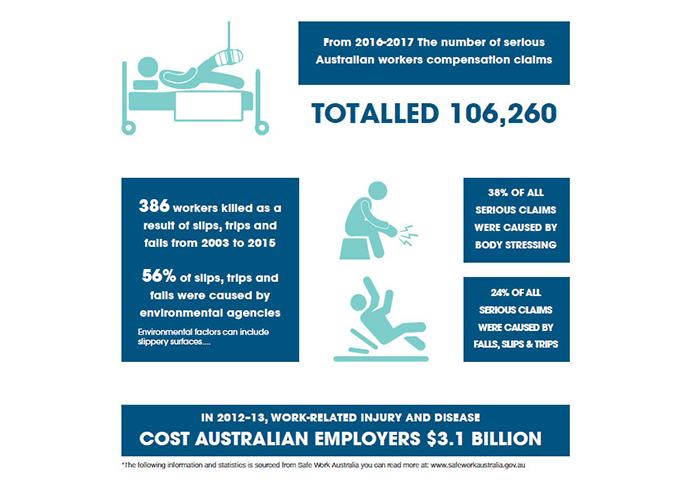 Not all R12 rated flooring is created equal
Don't slip up. Get it right the first time!
Employers are required to ensure the health and safety of all employees and anyone who may be affected by their work. They must assess risks, including slip and trip risks, and take action to control those risks. Floors must be suitable, in good condition and free from obstructions.
Altro Stronghold 30, our specialist kitchen safety floor, has a Pendulum Test Value (PTV) of ≥55 / R12, meaning it goes that extra mile and is proven to provide the highest level of safety and slip resistance.
The chance of slipping when Altro Stronghold 30 is on the floor is reduced to less than 1 in a million with common commercial kitchen contaminants. This product is the perfect long-term kitchen solution for wet and greasy floors.
Not all R12 flooring is created equal
Altro Stronghold 30/K30 is a homogenous product which means there is no wear layer. The aggregates that make the flooring slip resistant are all the way through the product so over time the slip resistance never wears off.
However it's not just all about the R12
Altro Stronghold 30/K30 is unique in that it is 3mm thick with reinforcing aggregates through the entire thickness. Alternative products only offer 2mm thick products with a 0.7mm wear layer.
Over 60 years experience in commercial kitchen fit-outs tells us that's simply not enough to stand the abuse in such a harsh environment.
Comfort underfoot
As well as helping to keep staff safe from slips, it also helps reduce their fatigue, thanks to its 3mm thickness which provides noise reduction and comfort underfoot.
Cost savings all round
Because Altro safety flooring has sustained slip resistance there is no need to replace your floors every 5 years. Altro safety flooring has some of the longest most comprehensive guarantees in the industry.
Easy to clean
All Altro flooring contain Altro Easyclean technology for ease of cleaning. Our products also have great chemical and stain resistance so rest assured you won't be spending any money on maintenance. All of our products are HACCP approved and provide hygienic surfaces;
"Altro products are one of the few worldwide flooring and walling products to have achieved HACCP International certification for non-food services and supplies, which means that they have been assessed by a third party and found to be satisfactory and hygienic for use in a food environment. Both the flooring and walling products from Altro offer the seamless and impervious solution which means that there is nowhere for bacteria to hide, as well as being easy to clean, both important issues in the food industry," Richard Mallett, European Director of HACCP International.