Door & Window Seals - New Website for Raven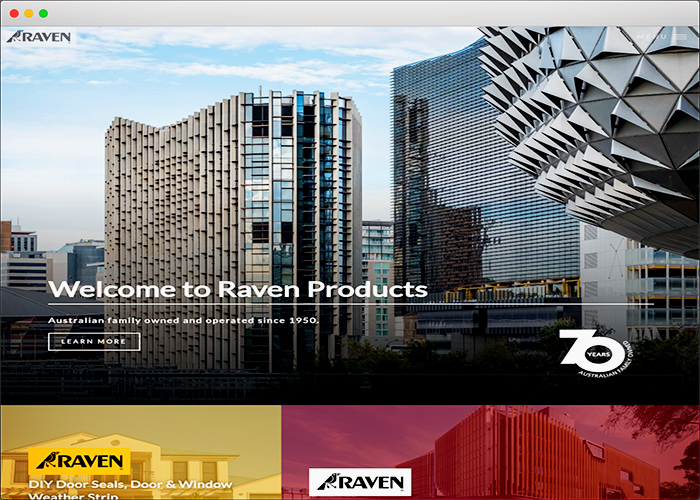 Door and window seal specialists, Raven are excited to present their new website, providing their visitors an user-friendly experience while navigating through their equally intuitive products and services. It features an adaptive design that looks good on both desktop and mobile. Want to find out more about Raven and their products? Simply tap the menu button to gain access to their complete architectural and DIY door & window seal range plus DTAC tactiles. For the latest news from Raven, subscribe by filling out the information boxes found at the bottom of the page.
Who are Raven?
Raven is a proudly Australian company specialising in the innovation and supply of building efficiency and safety hardware, including door & window seals, nylon brush & and rubber weather strips, fridge seals, window cleaning squeegees, as well as tactile ground surface indicators (TGSI's), stair treads & edging solutions as produced by daughter company, DTAC. All products are made in compliance with ISO 9001:2015 Quality Management System, ISO 45001:2018 International Safety Standard, and ISO 14001:2015 International Environmental Standard.
Take a look at their new website by heading over to www.raven.com.au today.