Mosaics - Shapes of Art by TREND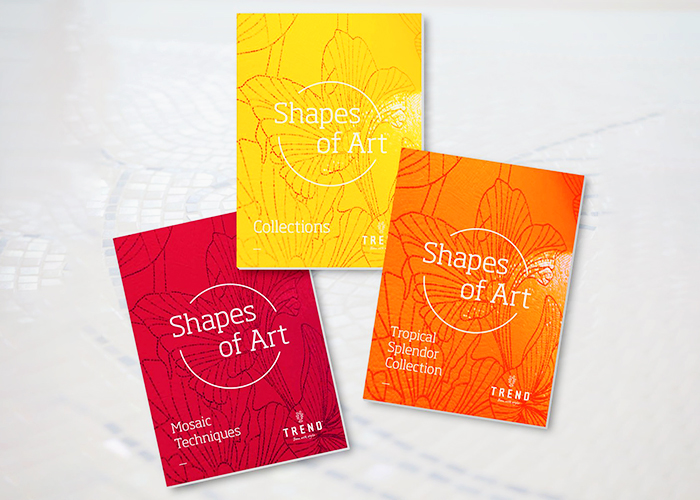 New Shapes of Art Catalogues
The new Shapes of Art catalogues take you on a journey through TREND's most exclusive mosaic collections to learn how we transform an image into a unique work of art. Available in three modules: Mosaic Techniques, Collections, and Tropical Splendor Collection. Now available for download on our website.
The design possibilities are limited only by your imagination
Blending glass and color, TREND is able to offer an infinite array of shades and a variety of techniques to pick from to transform your idea or inspiration into a custom-tailored mosaic artwork. The TREND Artistic Lab collaborates with you to choose the color palette and technique that best suits your design.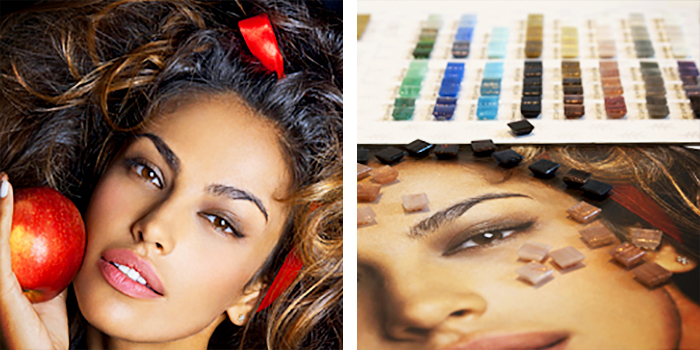 Left: Original image. Right: Colour choice.
All we need is your design concept or any image/pattern you are looking to reproduce, plus the exact height and width of the area to be coated.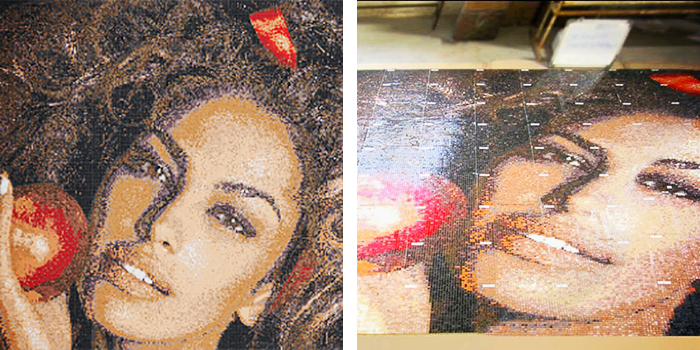 Left: Digital reproduction. Right: Production layout.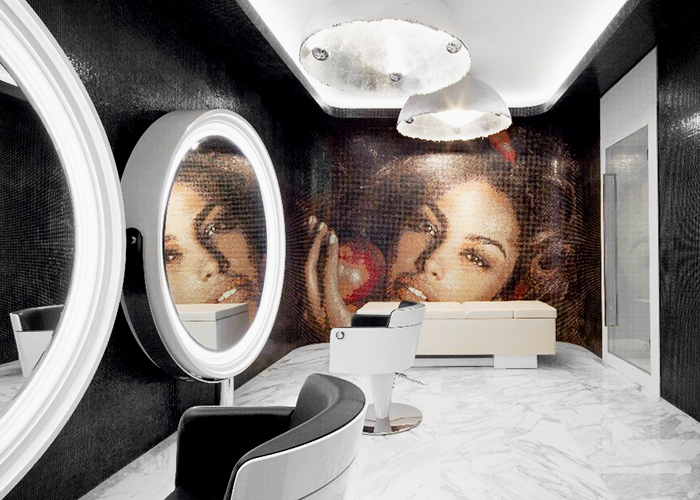 Final result: Custom CAD mosaic design (1 x 1cm or 3/8 x 3/8") for Kingdom of Beauty, Aldo Coppola Salon, Milan, Italy. Architect: Anton Kobrinetz. Photo: Arian Brajkovic.
Get in touch with us for further information on how to make your dream design come to life.