Artistic Mosaic Floors for the Museé du Louvre-Lens by TREND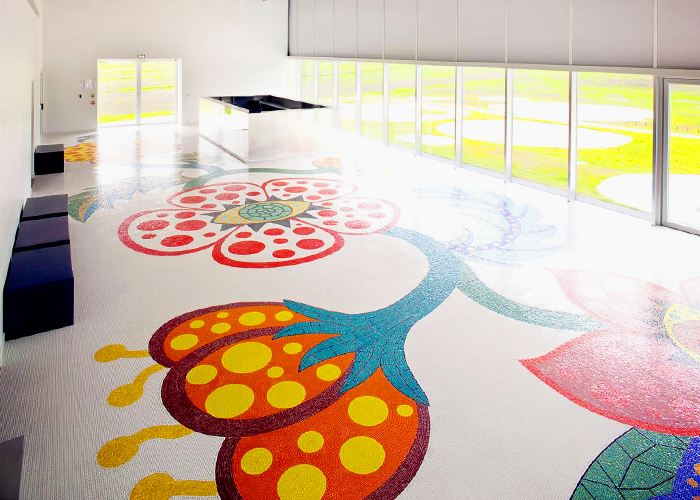 Artistic mosaic floor by TREND for Museé du Louvre-Lens, Lens, France
TREND's mosaic tiles have a starring role in the Auditorium Foyer of the Museé du Louvre-Lens, branch of Paris' historical Louvre Museum.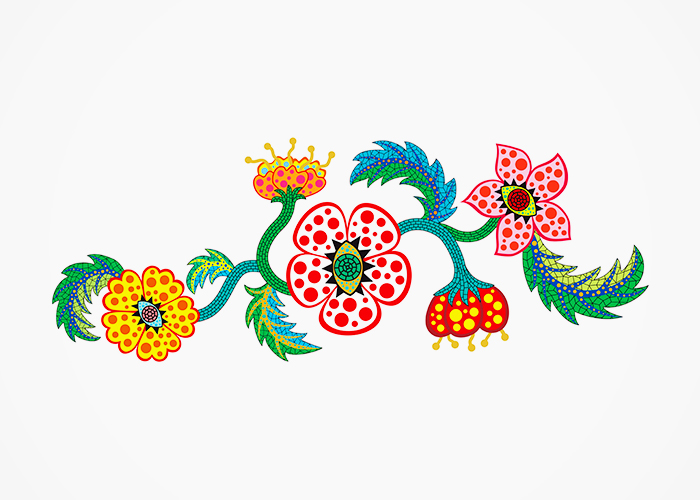 The design was specially created by Yayoi Kusama, a truly charismatic figure in the contemporary art panorama and renowned in the luxury design industry for her collaborations with prestigious brands like Lancôme, Marc Jacobs, and Louis Vuitton.

The project entailed a considerable technical challenge: reproducing the Japanese artist's sketches while rigorously respecting details and color hues. The feat required the creation of custom-specific fluorescent hues and shades from scratch.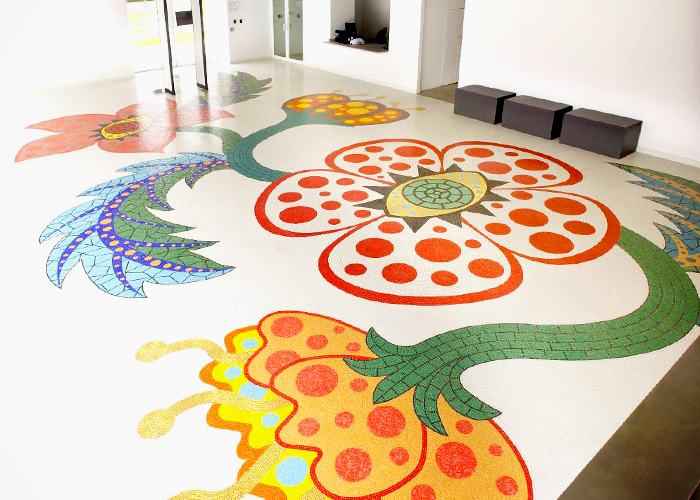 Custom artistic mosaic design (1 x 1 cm or 3/8" x 3/8") - Museé du Louvre-Lens, Lens, France. Architects are SANAA's Kazuyo Seijima and Ryue Nishizawa. Photography by A. Dal Bosco.
Discover all our most iconic projects. Get in touch with us for further information on how to make your dream design come to life.