Interior Mosaic Tiles - Aureo Collection by TREND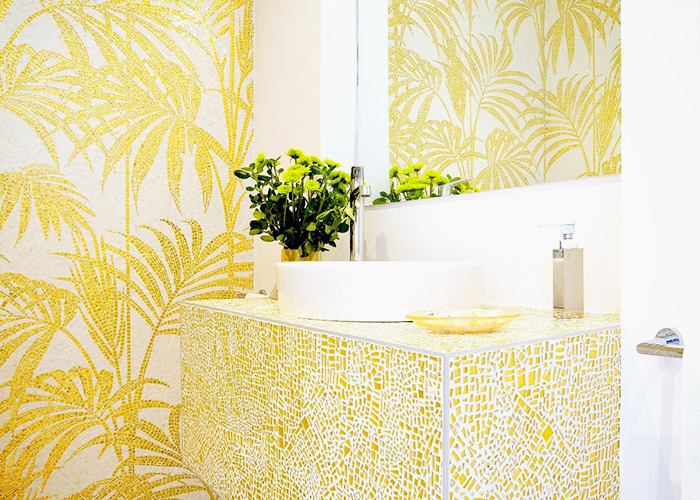 Give a luxurious touch to your interiors with the Aureo collection
TREND's Aureo collection offers a wide range of solutions to add a luxurious sparkling touch to your project. Matching perfectly with any color, gold mosaic can be the sparkle that gives an extra shine to your pool, creating surprising effects. It can be combined with simple patterns and designs to create classy and refined decors that light up the surrounding space.
Aureo tiles and the artistic technique create the ultimate sophistication: the highest expression of mosaic art, excellence in craftsmanship and luxurious beauty blended together. They can even be leveraged to create gorgeous works of art that bring a piece of unique, authentic Venetian heritage into any ambiance.
Available in 4 ranges: Modern, Contemporary, Traditional and Orsoni Gold. Check out the Aureo collection.