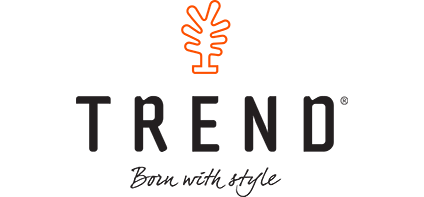 Company Profile
With a lifetime of experience in manufacturing premium quality glass and tile, Dr. Pino Bisazza and Andrea Di Giuseppe brought together their most passionate and committed colleagues in 2000 to incorporate The Trend Group. These visionary business leaders have built a company with more than 700 employees across the globe, creating a legacy that meshes Italian artistic tradition, respect for the earth's resources, and the innovative technologies of the modern world.

The Group is firmly rooted in the artistic integrity of its Venetian glass foundry, the Angelo Orsoni Furnace. These centuries-old materials take their place alongside the most advanced production at the Group's manufacturing facility in Sebring, Florida, which provides engineered agglomerates to Trend's discriminating network of dealers and its growing international franchise system of Granite Transformations showrooms.

The Trend Group symbol has long been a stylized cactus, an icon representing the fertility of Trend's creativity in even the most arid terrain. It is an emblem of perseverance in challenging times and of deeply rooted commitments that make innovation a true lever, capable of moving the market.

Trend Group Australasia
02 8817 5500
16/167 Prospect Hwy, Seven Hills, NSW, 2147
* If you would like to update the text on your profile page, please contact Spec-Net.