Aluminium Sliding Windows for Coastal Areas from Wilkins Windows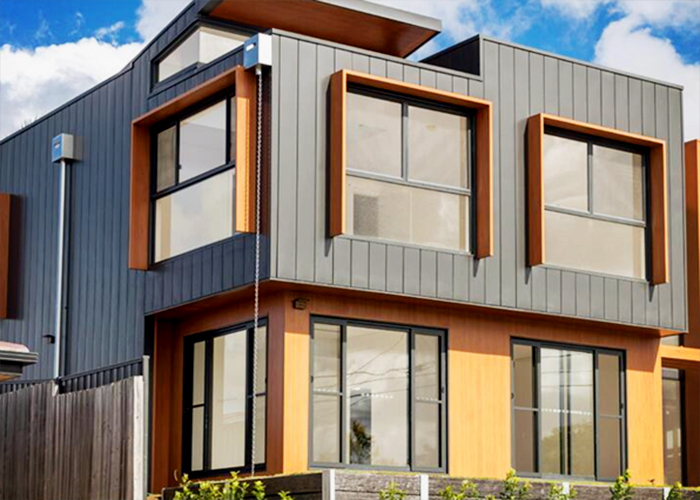 Looking for a set of high-quality sliding windows for your coastal home? When it comes to any high-end properties exposed to harsh marine weather conditions, it is crucial to specify windows and doors that will not easily rot, corrode, or deteriorate. Look no further than Carinya aluminium sliding windows from Wilkins Windows.
Perhaps one of the most favoured window types in coastal areas, Carinya aluminium sliding windows boast unrivalled durability, longevity, and flexibility to blend seamlessly with a wide range of hardware to choose from. In preparation for an extreme marine setting, they are either powder-coated or anodized using cutting-edge technology. These techniques ensure that your aluminium frame maintains good colour fastness and resistance UV rays, discouraging chipping or flaking.
Apart from their structural advantages, these aluminium sliding windows from Carinya also provide a myriad of benefits due to their natural design. Sliding windows provide large, unobstructed views, allowing anyone to take pleasure in the overwhelming charm of the sea. When opened in good weather, it also allows more ventilation than that of a standard window.
Wilkins Windows are an official distributor of these highly sought-after aluminium sliding windows by Carinya in Australia. Proudly offering bespoke services, the Sydney team can also customise your window to your specific sizing requirements. Plus, they can upgrade your glass with double-glazing and make sure that your home's interior remains comfortable without the need to overuse your heating or cooling systems.
Don't hesitate to get in touch with Wilkins Windows for more information, visit www.wilkinswindows.com.au today.