Australian Plastic Profiles - PVC profile extrusion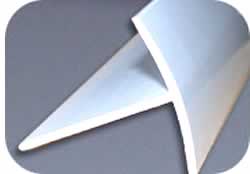 Australian Plastic Profiles is a wholly Australian owned and operated company being one of the leaders in PVC profile extrusion in Australia, specialising in custom profiles to a vast range of industries. APP manufactures an extensive range of PVC conduits, ducting, electrical fittings, trunking, pipe bends, mouldings, hydroponic troughing, suspended lighting grip system, custom extrusions and Point of Sale Data Stripping - for the construction, building, retail display and electrical industries.
APP's comprehensive in-house service includes technical support and product evaluation of initial enquires. The customer support service is continued with ongoing product development through to detailed product design (assisted by the latest technology in Computer Aided PVC Simulation software), tooling development, raw material blending, production and final deliver.