UPVC Data Strip Profiles from Australian Plastic Profiles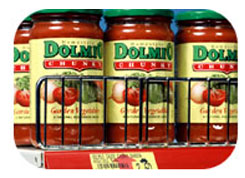 An innovative approach to embracing new technology backed by a firm commitment to customer satisfaction has enabled APP to grow into one of the world�s leading manufactures of UPVC Data Strip.
Our comprehensive standard product range combined with our capability to design and manufacture custom requirements is the reason why more and more organisations are turning to APP to provide their total product identification solution.
Our commitment to new technology and continuous innovation is demonstrated in our ability to extrude in a variety of materials, including Provista Copolymer... the next step in the evolution of profiles.
Our broad product range includes profiles for all forms of shelving; from metal, wooden and glass shelves to wire baskets and pallet racking.