External Modular Timber Panels from Screenwood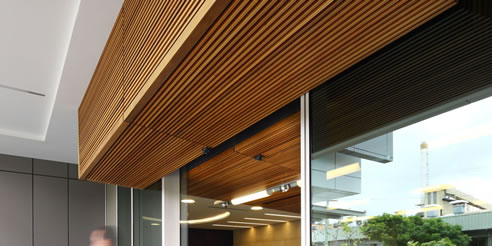 Add another dimension to an architectural facade with the incorporation of Screenwood external timber panels. They are ideal for facade lining, soffits, fencing and screening.
Screenwood External Systems are modular linear timber panels available in a number of standard and custom profiles and species. Manufactured from solid timber slats in a variety of sizes and spacings to allow for architectural elements such as entries and windows.