Trident Timber Cladding and Lining from Hazelwood & Hill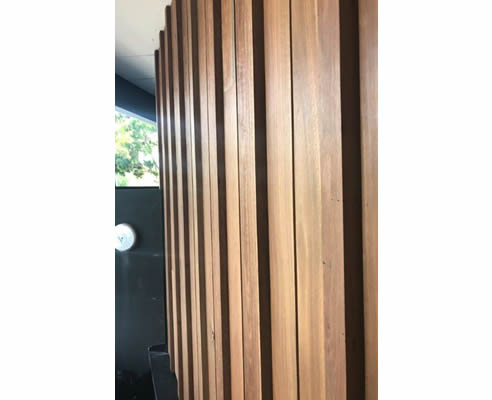 HAZELWOOD & HILL PRESENTS TRIDENT CLADDING AND LINING
Innovative with Classic Style!
Are you sick of the same old two dimensional cladding and linings?
Why not mix it up with Hazelwood & Hill's new Trident Cladding Range.
The Trident Range allows you to amalgamate traditional shiplap boards in a new inspirational three dimensional pattern of your choice, with two distinct sizes, meticulously machined too interlock and compliment any project you are working on.
Board Sizes:
120 X 17 (7mm Shiplap)
50 X 40 (7mm Shiplap)
Species Available:
Spotted Gum - as featured
Blackbutt
Vic Ash*
American Oak*
*INTERNAL USE ONLY.
For further information, please direct all your enquiries to our sales team on 03-9808 5522 or email.