Decorative Perforated Metal Facades from Craft Metals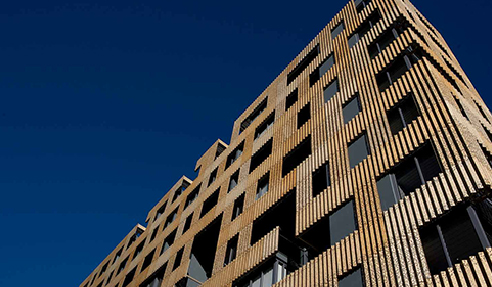 Decorative perforated metal facades are becoming a staple with their easy workability and installation, not to mention the benefits they bring to the Australian building and construction industry.
The punctured holes can create different patterns or visual effects, adding to the uniqueness and diversity of decorative perforated metal facades. Suitable for both internal and external use, these screens allow natural light and ventilation to filter through, all while maintaining a level of privacy and weather protection.
Benefits of Decorative Perforated Metal Facades
Aesthetics
Flexibility
Durability
Energy-Efficient
Environment-Friendly
Craft Metals is one of the industry leaders specialising in the design, engineering, and installation of decorative perforated metal facades. Some of their projects involving perforated metals include all the Audi buildings across Australia, Myer's Mural Hall in Melbourne, Chiefly Hotel in Wollongong, Gadigal Road apartments in Sydney, and Goddard University building in Queensland.
For more information on decorative perforated metal facades, please visit www.craftmetals.com.au today.