Versatile External Shading Solutions Melbourne from Evaya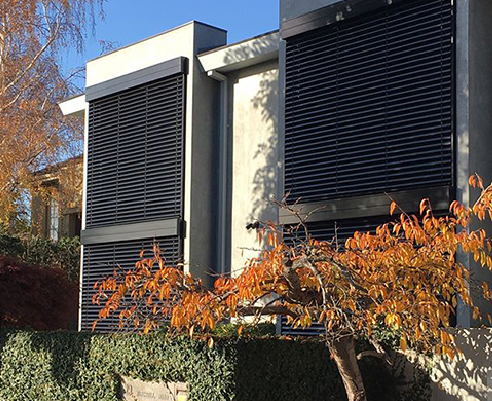 As the building and construction industry continues to push sustainability to lessen its impact on the environment, the more consumers realise the importance of incorporating versatile external shading solutions in residential or commercial structures. The ev80 external Venetian series from Evaya offers an attractive and versatile shading solution. It has been designed and manufactured to benefit the continuing evolution of building design and sustainability.
The ev80 versatile external shading solutions are ideal for shading an extensive range of glass windows. It creates an elegant façade while offering internal light without glare, optimising thermal levels, and without compromising the outdoor views.
The positive effects of versatile external shading solutions can be seen in a range of domestic and commercial applications, including:
The Private Sector: Residential, multi-residential, high-rise apartment buildings.
The Commercial and Industrial Sectors: Offices, factories, warehouses, shop-fronts.
The Public Sector: Schools, courthouses, libraries, galleries.
The Healthcare Sector: Hospitals, laboratories.
For more information on versatile external shading solutions, contact Evaya or visit www.evaya.com.au.