Insulated Concrete Form Walls - The Facts by Insulbrick ICF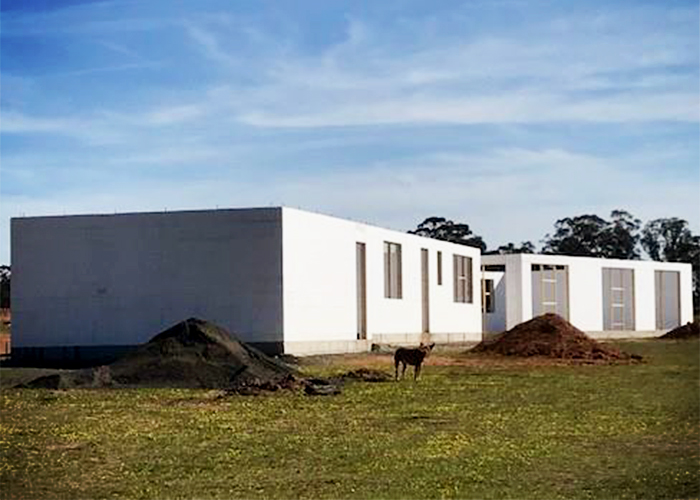 The speed of construction of a new ICF home is twice as fast as any traditional method of building. Insulbrick ICF's are extremely lightweight, requiring less effort to lift, move, place or cut. This system is so fast and efficient that we can erect entire structures in 1/2 the time, saving greatly on labour.
ICF homes provide a healthy indoor environment. Due to the lack of air infiltration through the wall, your home will essentially be dust and pollen free. A life saver for persons with allergies.
With its superior strength there is more structural longevity. Polystyrene does not rot or rust.
The strength of reinforced concrete, a superior level of insulation, a high level acoustic performance, real savings on energy bills and genuine protection of the ozone layer is what Insulbrick ICF is all about.
Unlimited design capabilities, compliance with building regulations Australia-wide, an easily managed procedure with clear guidelines and full guidance in engineering and construction is what Insulbrick ICF can offer you.
For more information regarding Insulated Concrete Form Walls - The Facts by Insulbrick ICF, visit www.insulbrick.com.au.