ICF Partywalls - Polywall ICF from Insulbrick ICF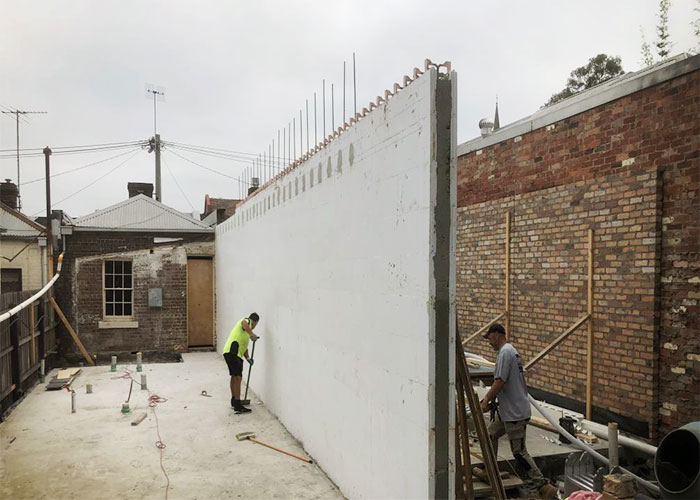 Have you ever considered using Polywall ICF for your partywall. These lightweight panels join together using brackets and then are stacked up like lego blocks with the reinforcing steel as per design requirement are then filled with concrete. The partywall becomes strong, durable, cost effective, and with superior acoustic performance together with compliance for FRL requirements.
The Insulbrick ICF building system fire-resistance level is determined in accordance with AS3600 Concrete Structures Code. The Polywall 250 has a core thickness of 125mm and has a fire resistance rating of 240/240/120. Or, if you like, you can opt for the 270mm or the 320mm wide party wall which have a wider core thickness and higher Fire Resistance rating.
Contact us at www.insulbrick.com.au to find out more about our products and services.