Steel-framed housing wins State Government contract - NASH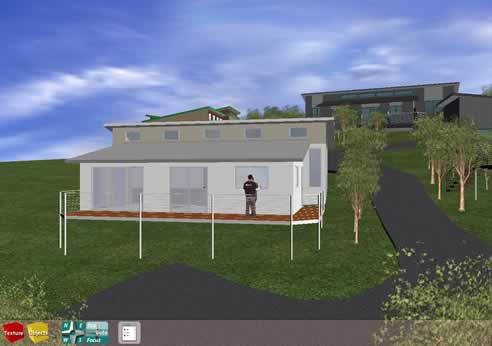 Eco-Fab from Kingston, Tasmania has won an $8 million tender for 50 Quick Build homes. These homes are to form part of the Tasmanian Government's investment in affordable housing innovations. They will be built on Housing Tasmania land across the state;
21 in the south;
12 in the north; and
17 in the north west.
The Tasmanian Minister for Human Services, Ms Thorp said "an independently audited process has seen Eco-Fab selected from a strong field to construct the 50 homes. Their submission competed against others from Tasmania and nationwide and factors such as cost, architectural standards and environmental friendliness were considered."
The homes are designed using passive solar design principles to be low maintenance, climate sensitive and have a five star energy rating.
Shortly after the award of the contract in December 2008, Eco-Fab began the fabrication of the steel frames at their facility located in the Hobart suburb of Kingston. The homes are due to be completed mid this year.
Most of the 50 homes will be sold to home buyers who meet the income and asset criteria and who intend it to be their principle place of residence. The homes may be bought off the plan once local council approvals are obtained. The price of the properties will be based on valuations provide by the Valuer General. The eligible home owners will be able to receive State and Federal Government assistance of up to $75,000, which provides an opportunity for people to own their own home that otherwise would never have been able to afford it.
Eco-Fab only started production of steel frames in 2007. Their production facility is based on the Custom Steel model that utilises the same machinery, software principles and processes that Custom Steel Frames have developed in Dubbo, New South Wales. Eco-Fab's history of successes include a recently completed 100 person mining camp building contract in Zeehan, Tasmania.