Waterproof Retractable Pergolas from Eurola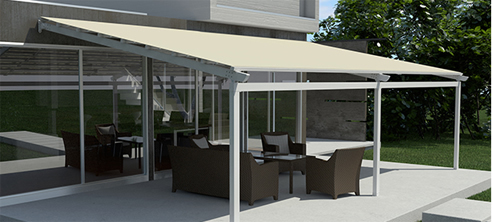 The Top Star from Eurola, comes with the industries finest form and function. It features durable aluminium alloy construction, certified electrostatic powder coating for marine use, Somfy motors / remote system, Eurola's top Star can be customised to the specifications of any domestic or commercial project. This intelligent all-in one solution for heat, rain, and light control adds a new perspective to outdoor living by servicing limited or existing arrangements.
The application of the Top Star is engineered to attach on top of an existing structure with the pleats of the fabric folding upwards. This way there is no interference with a previous structure and fixed lighting that could be below the pergola or low head room applications.