Retractable Roof Shade Systems Sydney from Eurola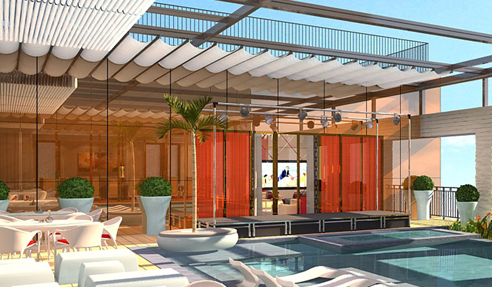 Eurola is an Australian-owned and operated business that offers a comprehensive range of retractable roof shade systems applicable to both residential and commercial use.
Why Choose Eurola's Retractable Roof Shade Systems?
Flexibility - Eurola's retractable roof shade systems offer cool shade and UVA protection from the hot sun. With state-of-the-art motorisation system, users are empowered to operate the shade systems with just one touch of a button.
Customised to fit every need - The retractable roof shade systems can be customised based on the client needs and requirements. The assemblies are designed and built to fit any outdoor space, including large and small spaces with your choice of fabric, colour, and can even add a fabric underlay for an impeccable look.
Long lasting - Compared to traditional awnings, these retractable roof shade systems are more durable and stronger. Eurola's shade systems are less likely to get damaged, hence offering value for your money.
Extend your outdoor living space - Make your confined space functional and visually appealing with Eurola's customised retractable roof shade systems.
Save money on energy bills - Retractable roof shade systems can reduce heat gain by up to 65% when the sun shines on northern facing windows and up to 77% for western facing windows. Reduce energy consumption during the summer season by expanding the awning and keep the hot sun from radiating heat into your home.
Business-friendly - Retractable roof shade systems increase the curb appeal and value or any residential and commercial structure. It attracts and retains more customers with stylish and functional retractable roofs.
Get to know more about the retractable roof shade systems by visiting www.eurola.com.au today.