Commercial Balcony Waterproofing from Cocoon Coatings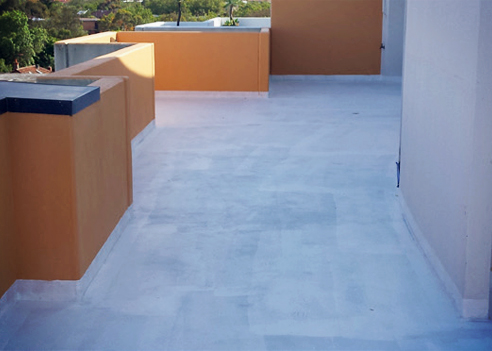 Cocoon Coatings provides a waterproof solution for an array of commercial applications. We implement the latest product technology and techniques in application to resolve our clients problems. Exceeding our clients expectations, as a new project or remedy for an existing issue.
Previous waterproofing had failed. We prepared and waterproofed balcony surface. All products and workmanship guaranteed.
"The heat load has been reduced internally by 5-8°C and has been so successful that additional roofing around the facility has also been treated," - Terrona Ramsay Former CEO/DON of KRHS.
"Cocoon coating improves the thermal performance of the project. The nanoceramic in the membrane genuinely reflects heat more effectively than regular paint," - Judith North Architect Director of NOWarchitecture.