Premixed Concrete and Quarry Products from The Neilsen Group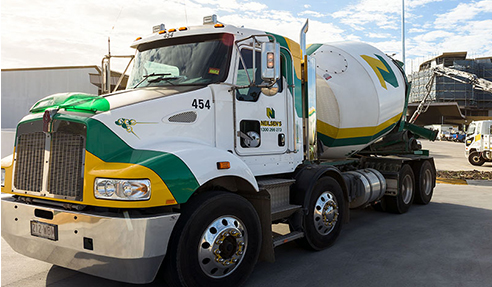 The Neilsen Group specialises in the manufacture and supply of premium premixed concrete and quarry products in Queensland. With exceptional quality products and reliable services, Neilsen's Concrete is a preferred choice by the building and construction industry. All products - concrete, quarry, or organic - are a result of Neilsen's NATA (National Association of Testing Authorities) approved Technical Services laboratory.
Premixed Concrete
Neilsen's most popular concrete products include Special Class Mixes, Pool Mixes, Shotcrete, Exposed Concrete, and Coloured Concrete. Premixed concrete for floors, blocks, and driveways are also available.
Quarry Products
Neilsen's range of quarry products includes River Rock, Basalt Aggregates, Concrete Sand, Crusher Dust, Fill Material, Road Base, and Garden Rocks.
Contact The Neilsen Group or visit www.neilsens.com.au to find out more about their Premixed Concrete and Quarry Products.