Architectural Lining CPD Courses from Supawood Architectural Linings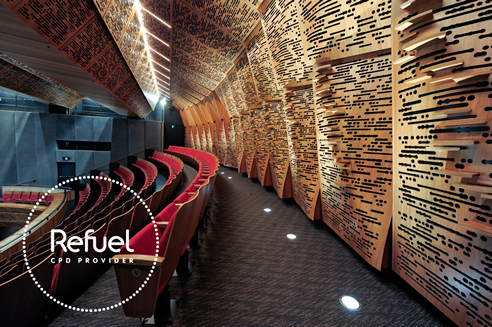 Architectural Lining Solutions CPD courses presented by Supawood

After the success of the Supawood product presentation program, Supawood have developed and are presenting informative CPD courses. These courses are aimed at offering designers, architects or specifiers an in depth understanding of architectural linings and the knowledge they need to make the correct interior lining choices for their projects. Supawood has been assessed by the AIA and is now a Refuel CPD provider which means their courses will contribute to your formal CPD points. As a leader in the design, development and supply of architectural lining solutions, the Supawood team includes highly qualified people with years of experience in offering technical support on the most complex lining projects. Supawood are dedicated to sharing their knowledge and as experts in the design, development and supply of acoustic lining solutions are sharing their knowledge in the delivery of an invaluable course, Architectural Lining for Reverberation Control. This excellent course not only enable architects to meaningfully interact with acoustic consultants but provides all the resources, understanding and methodology to ensure that your end-clients are fully satisfied with the acoustic performance of their designed space. It also provides you with the tools for the rectification of existing acoustic issues. For more information about Supawood's CPD presentations or to request other topics or learning outcomes please contact Supawood on 1800 002 123 or visit www.supawood.com.au.