Streamlined Gas Fireplace DS1400 by Escea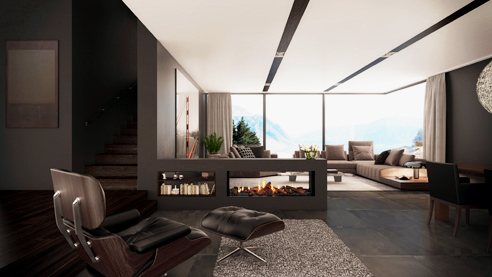 Introducing the next big thing in gas fireplaces.
With a large glass viewing area and minimal depth, the new Escea DS1400 makes a big impact using a small footprint. Escea has taken away all the bits you don't need for a sleek gas fire that focuses on the flame. The DS1400 is truly frameless - where the wall finishes the glass starts.
The DS1400's low height, teamed with Escea's Flexible Flue and Powered Vent technology, makes for incredibly flexible installation. This means that as well as more fire to watch, there's more freedom to put it anywhere you want.
Single or double sided, with a low height, these fireplaces are versatile enough to go anywhere. At 1.4m wide they will make a statement wherever you choose to put them.
For more information, visit www.escea.com/ds1400.