Design Your Fire from Escea Gas Fires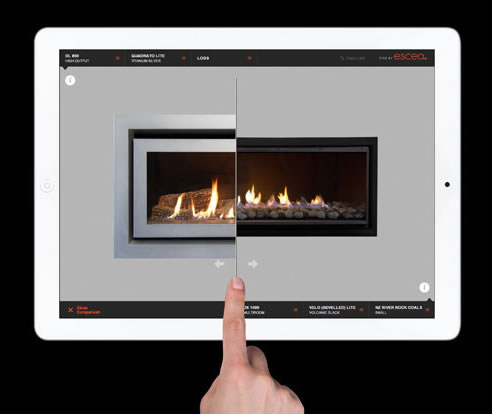 Our Design Your Fire tool allows you to create and compare a wide range of Escea gas fireplace ideas. Select a gas heater model, then add a fascia (fireplace surround) and fuel bed. Use our interactive sliding tool to compare different options side-by-side and select your preferred fireplace design.
Escea Design Your Fire is super easy to use. With the drop-down menus, you first select the fireplace model you want to view. Next, choose the style and colour of your fireplace surround (fascia). To finish your fireplace design, add a fuel bed. The app allows you to try different options across our range of design features. Fascias are available in different colours and styles, and play around with the fuel beds.
Now that you have your perfect fire in mind, you can save the web link in your Bookmarks folder or press "Copy Link" to easily copy the website address. Paste the link to share your idea on social media, or in an email, so your friends and family can easily open and view your design.