Outdoor Gas Fireplaces from Escea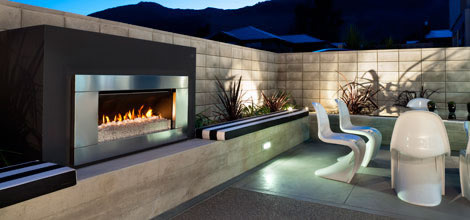 Outdoor Living: How do you choose whether an outdoor gas fireplace or outdoor wood fireplace is the match for you?
Outdoor entertaining is such an integral part to our Kiwi culture; sunny days extending into long evenings with friends and family. However, when the sun goes down and the chill starts to creep, we don't like to cut our nights short by rushing inside. Outdoor fireplaces warm and comfort us during our evenings outdoors, provide a gathering point and create soothing atmosphere. However, how do you know what type of outdoor fireplace is the match for you?
Let's compare the two most common forms of outdoor heating: Outdoor Gas vs Outdoor Wood.
Outdoor Gas