Commercial Waterproofing Guide from Projex Group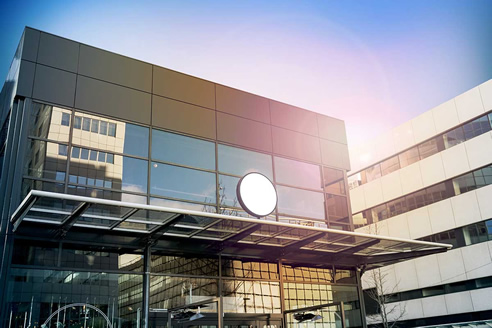 The Ultimate Guide to Waterproofing Commercial Roofs and Balconies
A commercial worksite undergoes a tremendous amount of strain from constant use by many people, and even the strongest of construction elements can show wear and tear over time.
Waterproofing techniques have advanced considerably over the last 50 years, and buildings constructed in the last 20 years are often at risk of their waterproofing giving out. Even if your current solution is holding, it may only be a matter of time before you're forced to upgrade regardless.
Whether you're trying to bolster your existing waterproofing or repair faulty or damaged portions, allowing water seepage is an unacceptable risk to the integrity of your building. There are a few key preventative measures and telltale signs that you should never ignore. Which parts of a building are susceptible to water seepage?
The first thing to understand is the structure of a conventional corporate building, and which parts are most vulnerable to water damage.
Roofs, and especially flat roofs without adequate drainage solutions
Balconies and terraces
Retaining walls
Podium decks
Planter boxes
Basements
Lift pits
Cellars
Expansion joints
Water tanks
Ponds
Fountains