Spec-Net Custom Portable Truss On Show by Design Quintessence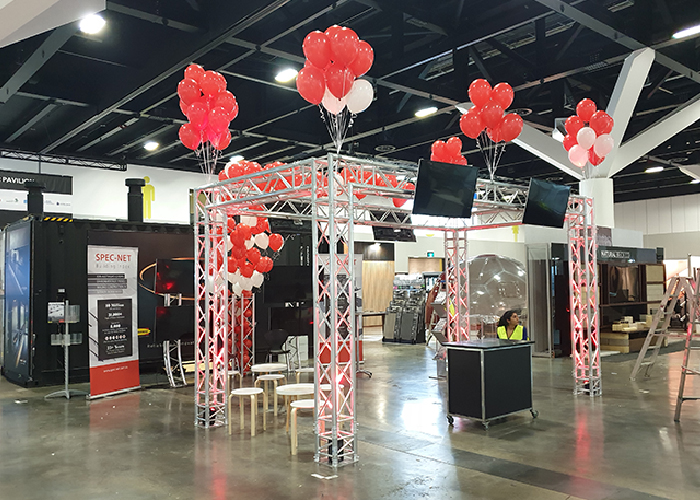 Spec-Net celebrates 25 years at DesignBUILD 2019, joining more than 7,000 building industry professionals in showcasing and discovering the latest trends and leading cutting edge solutions.
To attract attention and make a big visual impact on the show, Spec-net proudly owned a custom portable truss supplied and fashioned by Design Quintessence, a leading trade supplier of most stage and booth necessities. Making the best out the booth, a lightweight truss with a red fluorescent lighting scheme was designed as a key element of the set. This added distinction and character to the whole Spec-net booth, setting them apart from the crowd.
More than just a display to the booth, the truss also helped the team to create a simple yet informative place to showcase the Spec-net Product Highlight Series - Exhibition Special magazine, featuring the latest products and services from subscribers. Four functioning televisions were attached on top of the truss to entertain guests and keep them well-informed about the Spec-net booth.
Get in touch with Design Quintessence for more details on Custom Portable Truss. Visit www.dq.com.au today.