CareVision Featuring a Portable Truss from Design Quintessence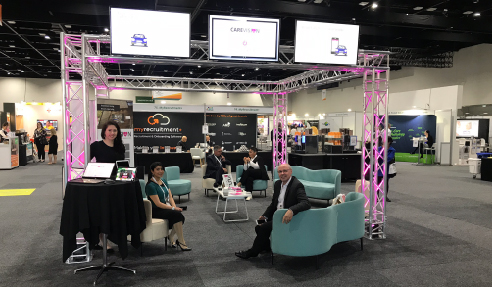 The city of Adelaide recently played host to the 2018 Leading Age Services Australia (LASA) conference where CareVision showcased their new ultimate care platform.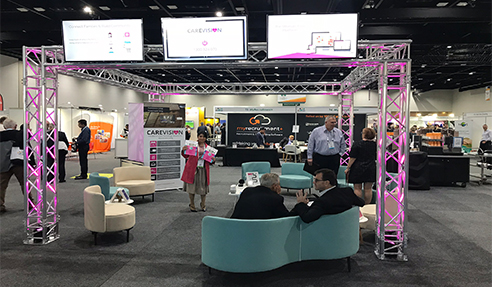 The CareVision team are proud owners of a Design Quintessence truss that accompanies them on the road around Australia. The lightweight truss, at only around 250kg, is easily assembled on site by just two people. Able to be configured in various lengths, depths, or heights, CareVision's travelling truss install was on show at LASA at around 5m wide and 5m long.
The entire stand plus six televisions and more fit into a small HIACE hire van. CareVision customised their Design Quintessence truss with a fluorescent lighting scheme to reinforce their branding and set them apart from the crowd.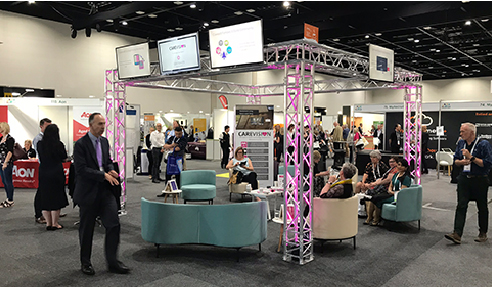 For more information about Design Quintessence and their custom portable truss system, visit www.dq.com.au

.