Ladder Stoppers from Little Jumbo Ladders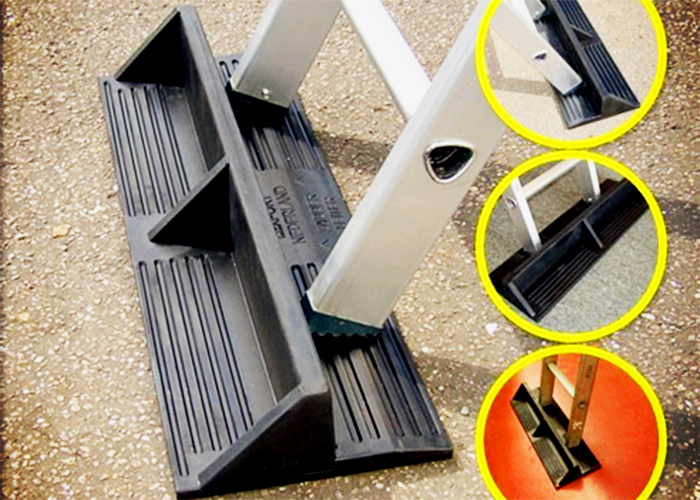 The LadderProtector is an anti-slip device designed to prevent the base of the ladder from slipping away. The LadderProtector complies to and exceeds the Australian Standard AS1892.1, has been tested by an independent test facility and has been examined by WorkSafe.
It is a 100% quality moulded vulcanized rubber product with no metal and has a unique pattern for superior grip. Weighing 5kg and measuring 660mm long x 220mm wide x 90mm high, it fits all ladders with a maximum base width of up to 64cm and is easily transportable.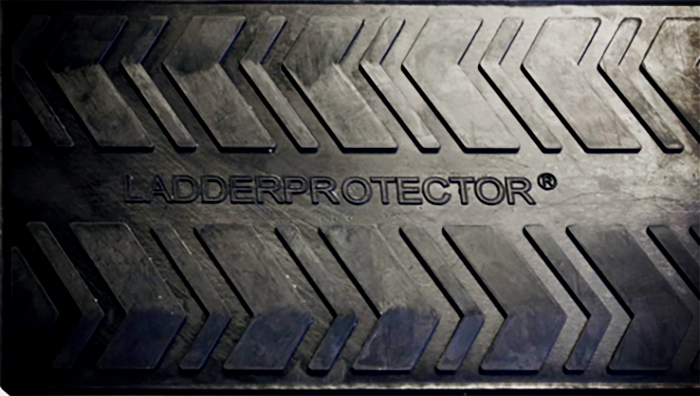 Whether you're an NBN installer, window cleaner, tradie, or do-it-yourselfer, the LadderProtector can provide you with quick and easy safety. It can be used internally and externally, works in the wet, and is suitable for most surfaces like wood, grass, stone, concrete, tiles, marble, and even anti-static floors. It also prevents marking the floor as your ladder feet are only resting on the rubber LadderProtector.
The LadderProtector spreads the load from the ladder feet and provides a much larger surface area to supply more grip. Test results show that when using a ladder according to Australian Standards 1892.5, the LadderProtector will increase the anti-slip efficiency by 991% compared to a footed ladder without an anti-slip device.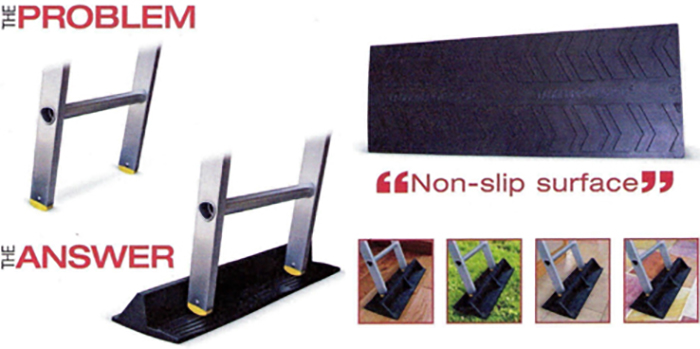 The LadderProtector is a 2017 Tomorrow's Health & Safety Awards finalist. Stay safe on your ladder and get yours today from Little Jumbo Ladders.