Ladder Anti-Slip Rubber Anchor from Little Jumbo Ladders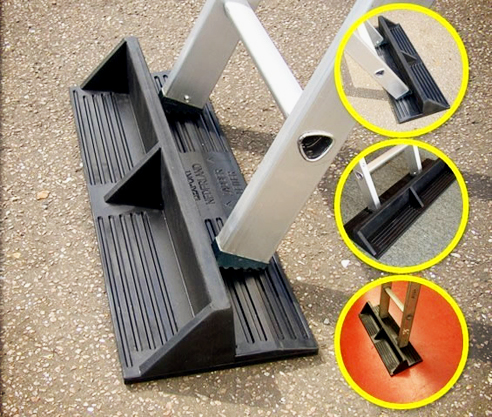 The LadderProtector is an anti-slip device designed to prevent the base of the ladder from slipping away. The LadderProtector complies to and exceeds the Australian Standard AS1892.1, has been tested by an independent test facility and has been examined by WorkSafe.
It is a 100% quality moulded vulcanized rubber product with no metal and has a unique pattern for superior grip. Weighing 5kg and measuring 660mm long x 220mm wide x 90mm high, it fits all ladders with a maximum base width of up to 64cm and is easily transportable.

03 9587 1964
Factory 11, 212 Governor Rd, Braeside, Vic, 3195