Extensions Ladders Melbourne from Little Jumbo Ladders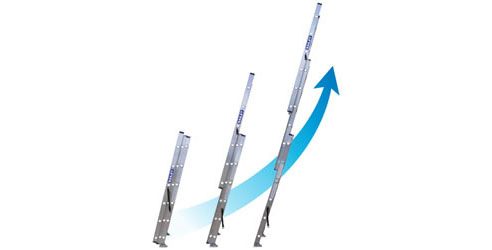 Little Jumbo Ladders supply extension ladders that are a non-self-supporting portable ladder consisting of two sections; each made of two stiles and several rungs that can be raised or lowered by way of ropes and pulleys with a clutch or just with hooks.

Extension ladders can be manufactured using different materials (including aluminium, fibreglass and timber), the rungs can be riveted, swaged or glued, and they range in size from 7'/11' (2.1m/3.3m) to 24'/44' (7.2m-13.2m). Some models have round rungs while others have flat "D" shaped rungs. There is also a range of options and accessories available for most models including levellers, pole straps, cable hooks, and more. Little Jumbo Ladders sell several brands and models with various load ratings and features. For more information, visit www.littlejumboladders.com.au.


03 9587 1964
Factory 11, 212 Governor Rd, Braeside, Vic, 3195