TVT Fisheye Security Cameras from CSM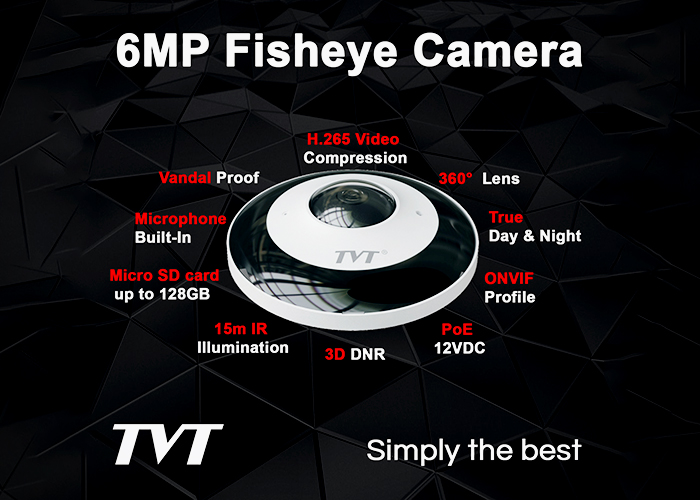 The main advantage of a TVT Fisheye camera is its ability to capture a 360° view. The Fisheye image can be manipulated by supported Apple and Android mobile devices to be viewed in different methods, such as panoramic view, 360° stretched view, multiple digital PTZ cameras view, and VR (Virtual Reality) view.
Just like any VR device, as you move your mobile device you will see different views during live and playback. These manipulations can take place during live view or playback without affecting the recorded video. For live demonstration contact your CSM branch today.
Consolidated Security Merchants Profile
03 9558 8455
Unit 144, Axxess Corporate Park, 45 Gilby Rd, Mt Waverley, Melbourne, VIC, 3149