Polyurethane timber finish from Dale Glass Industries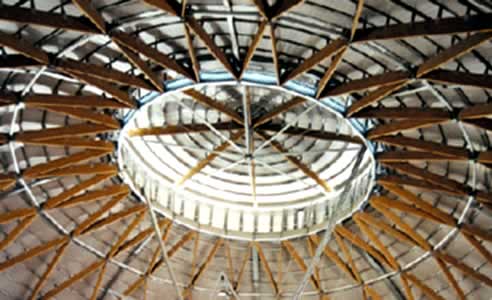 It is a unique, high-build, rapid curing protective coating that is specifically formulated to enhance the appearance of internal timber surfaces and to impart a degree of protection rarely achieved by similar coatings.
Polyurethane has three main advantages over many other two-packs. It is available in three gloss levels (matt, semi-gloss, high-gloss) and is normally applied by spray gun. A brushing grade in similar gloss levels is also available for 'in-situ' work.
When adding to an existing installation, please be aware that the finishes may differ; at least in the levels of gloss.
For products finished at DGI, a semi-gloss level is used. We find this gives the best immediate results & most even finish. With time and the burnishing effect of cleaning, a higher level of gloss will develop. The patination is normal & attractive and cannot really be duplicated by spraying methods. A difference in perceived gloss levels can be expected, however, pantination will develop within 4 to 6 months.