Energy Saving Window Film from MEP Films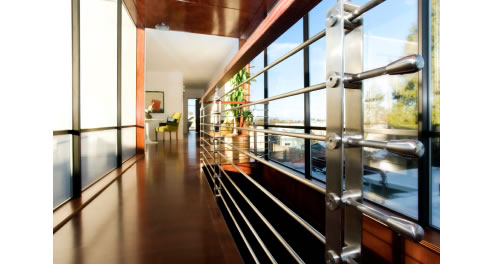 With global concerns for the environment rising along with ever growing energy costs, building owners are becoming more mindful of conserving energy and reducing carbon emissions.
MEP Films improve the performance of existing glazing systems to reduce excessive solar heat gain, increasing the efficiency of air conditioning and lowering energy costs. For some of the world's most recognised buildings, MEP Films window film has been proven to deliver annual energy savings up to 15%, and reducing carbon emissions.
MEP Films can also improve the insulating properties of windows, reducing heating costs by preventing heat from escaping in cooler seasons. In total, these savings help window film pay for itself in as few as 1-5 years.
It's been established that one-third of a typical building's cooling load is from solar heat gain through windows, and that up to 75% of existing windows may not be energy efficient.
By having approved energy saving solar films applied will be helping to reduce energy conservation, saving money and realising 'star rating' efficiency.
Enjoy Improved Comfort and Solar Protection
Reducing carbon emissions and energy consumption may benefit the environment, but Solar window film also improves a buildings internal environment by eliminating hot and cold spots, reducing distracting glare, and rejecting more than 99% of harmful UV rays.
Blocking these damaging UV rays can also help to protect the appearance and value of fabrics, furnishings and artwork, all of which can be irreparably damaged or faded by allowing the sun to pass through untreated glass.