Cold-formed Steel Framing Workshop with NASH Engineering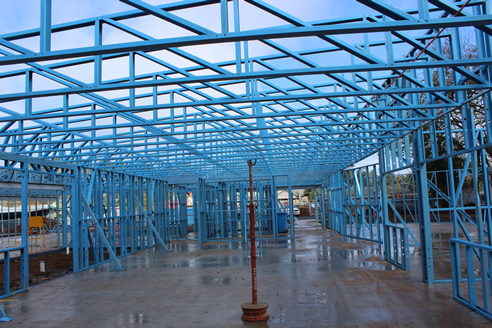 NASH Engineering Workshop - Unlocking the Mystery
NASH is holding a 2 day cold-formed steel framing workshop on Sunday 26th July and Monday 27th July at Swinburne University in Melbourne, Victoria.
This workshop will be technical based and will give attendees:
guidance and information on designing with cold-formed steel in residential and low-rise buildings
integrating different steel types efficiently in the one design,
using the most recent cold-formed steel standards including NASH Standards Part 1 and 2 and NASH Bushfire Standard; and
developments in the wider cold-formed steel framing industry.
In addition, a number of structural tests on steel framing components will be undertaken at the Swinburne testing laboratories so that attendees can witness the failure mechanism which should enable better designs.
Who should attend - consulting engineers, manufacturers of structural steel products, steel frame fabricators, designers and developers of structural steel connections, structural software developers, building surveyors and university/post graduate students.
For more information and registration details please contact NASH.