Sustainable Timber Shutters from Open Shutters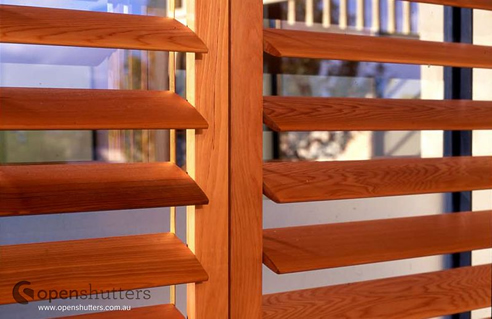 Open Shutters are committed to ensuring a low impact on the environment
Our sourcing program requires us to think sustainability, for example with timber sourced from managed forests. Nature created Western Red Cedar, naturally strong, durable with good looks. Open selects the finest fliches of cedar, cut from the centre of the log for consistent grain and inherent stability.
Open has been using Cedar as its preferred material for the natural qualities of this sustainable timber we source from eco-managed forests in British Columbia. It is twice as stable as other conifers and its superior resistance to warping, cupping and twisting makes it ideal for use in both shutter blades and frames.
Cedar growth and sustainable harvest regions
Western Red Cedar grows on the western edge of the coastal mountains from southern Alaska to northern California.
It typically grows in mixed forests with other species such as Douglas Fir, Pacific Coast Hemlock, Balsam Fir and Sitka Spruce.
Open sources cedar from Canadian managed sustainable plantations in British Columbia.
Forestry practices are guided by the internationally recognised sustainable forest management system elements of ISO 14001, as part of the CSA Z809 Canadian national standard.
These high standards are audited by third-party inspection agencies to ensure compliance with the certification standards.
Forest management plans control harvest levels and require reforestation to enhance natural regeneration and ensure regional biodiversity.